Description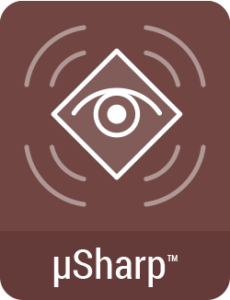 The μSharp 360​°​ scans 360 degrees without blind spots, locating targets on the horizon for reliable and quick reactions to change flight course. It's ideal for applications that require high resolution in-flight sensing and collision avoidance for walls, buildings, tree branches and others in outdoor environment.
Compact: ​The μSharp 360° is designed with Aerotenna patent pending miniature antenna and circuits. Smaller than a baseball, it is compact enough to be integrated into even small UAVs. Its lightweight and ultra low power consumption enables your UAVs to carry more payload and fly longer without being recharged.
High performance: ​The μSharp 360° provides high accuracy sensing in the range of0.5m to 120m distance. It's able to detect moving and stationary object in all weather and visibility condition.
Plug and Play​:​ The μSharp 360° supports multiple I/O interfaces including UART and CAN.It supports multiple open source flight controllers and Aerotenna OcPoC flight controllerproducts.
Features:
Miniaturized, compact, and lightweight design with low-power-consumption
360-degree electronic scan without blind spots
Advanced target detection and recognition algorithms