Description
This development board provides the user with a Certus™-NX LFD2NX-40 which is the commercial equivalent of the Certus-NX-RT device offered by CAES.
The Lattice Certus™-NX FPGA provides the user with 40K LUTs, 2.5 Mbit of BRAM, 56 DSP (18×18), 2 ADC and inbuilt 32KHz and 450 MHz Oscillators.
It is also possible to deploy RISC-V processors on this development board using the Lattice Propel tool. Examples of this can be examined in the tutorials below
Propel Builder Hardware Creation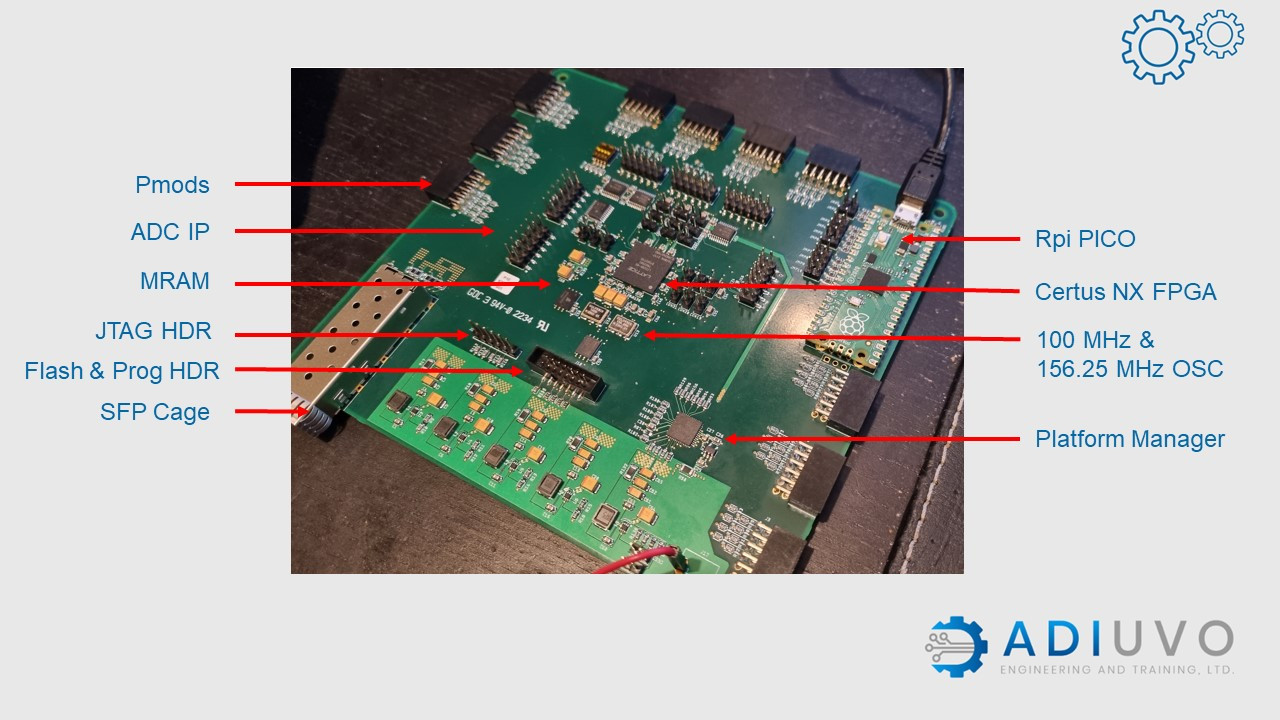 Uniquely to this development board is the provision of the RPI Pico, which provides the developer with a wide range of capabilities including:
Clock Generation – Generation of up to 65MHz reference clock using the PIO.
Communications emulation – Emulation of a differential backplane bus
Communications Monitoring – Monitoring and logging communications
Sensor emulation – Emulation of sensors across the system and implementation of failure modes
Complex communications creation – Implementation of a space wire communication protocol between the FPGA and the Pico. This provides a simple interface which can be controlled over the USB communication.
Power management and monitoring – Monitoring the power network, to control, monitor and observe the dissipated power as the FPGA design is used for anger or in under testing for example beam line.