Description
PXIe800Z is based on Xilinx Zynq UltraScale+ MPSoC FPGA family. Depending on the choice of FPGA  (XCZU7EV / XCZU7EG/ XCZU11EG / XCZU7CG in  C1156 package) it can be used for High-Performance Computing (HPC), digital communication or image processing, including AR/VR applications. Sundance DSP supplies several frame grabber modules ranging from MIPI to Cameralink which can create a suitable platform for AR/VR solutions. The selection of FPGA used on this board and their available resources are shown below.
The platform can take standard FMC based hardware or custom size FMC hardware solution which offer much larger PCB area for design and front panel area for placing IO interfaces (see the size and format of custom FMC in the Additional Images' tab). This makes the hardware particularly suitable for high-end test and measurement applications with custom FMCs which we can help design.
If no FMC daughter card is used then the solution will occupy only one slot and when an FMC is added then it will become a 2 slot solution. The hardware has the external power connector and can be used as an embedded solution without needing a host.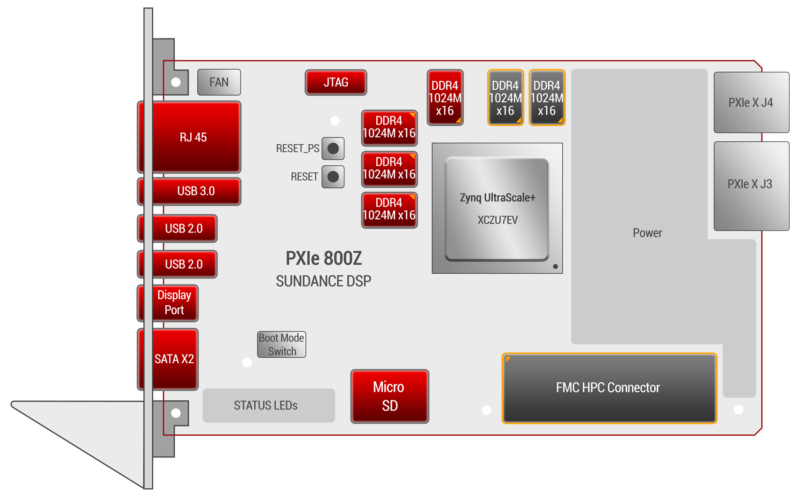 Summary of devices and available resources: