Description
AV800-D27 is 7STARLAKE ruggedized AI Inference platform specifically designed for Intel® Xeon® Ice Lake D-2796NT Processor(20 Cores, 2.0GHz Max Turbo 3.10GHz), NVIDIA MXM RTX A4500 and NVIDIA® ConnectX®-6 DX (200Gb/s, signal port)
With built-in acceleration Intel® Deep Learning Boost, AV800-D27 is able to deliver server-class and high-end performance for rugged IoT devices. Combining stunning inference performance and high-bandwidth (200Gb/s) networks, AV800-D27 is the perfect HPC platform for versatile edge AI applications.
Designed with NVIDIA MXM RTX A4500(Ampere Architecture-Based 5888 CUDA cores, 46 RT Cores, and 184 Tensor Cores), AV800-D27 will help achieve powerful performance for data-intensive industries such as medical, defense, and transportation.
What's more, with NVIDIA® ConnectX®-6 DX, AV800-D27 is capable of providing single port of 200Gb/s Ethernet connectivity and highly secure smart network interface card (SmartNIC), which accelerates performance, security, virtualization, SDN/NFV, big data, machine-learning for data center applications.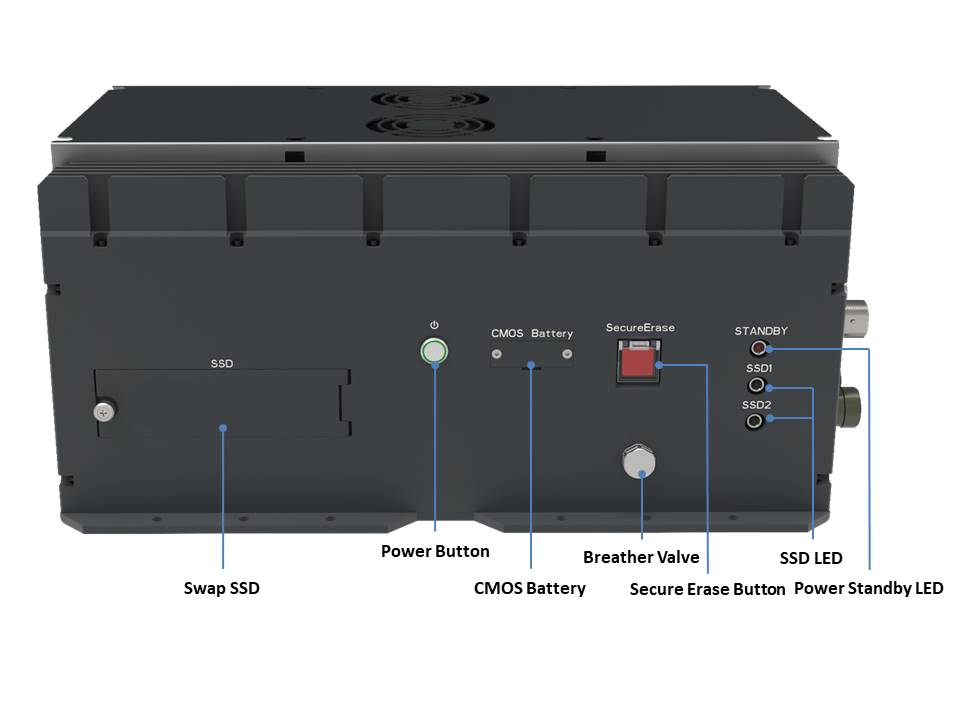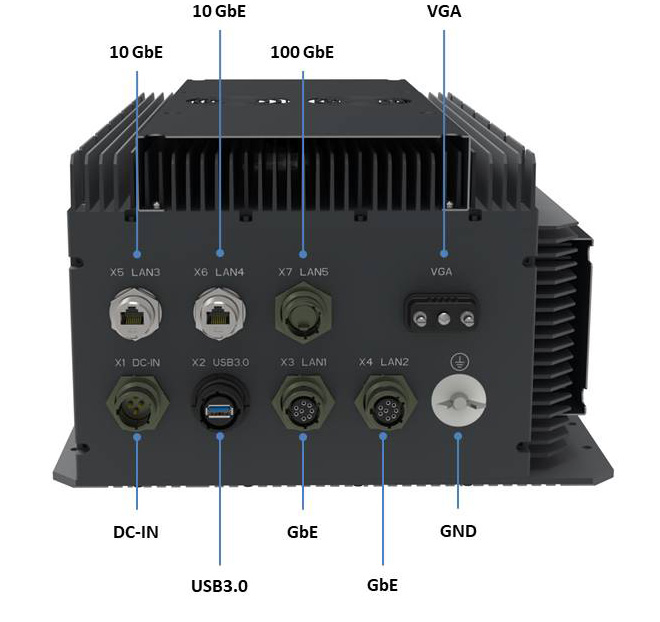 Enhanced performance per watt:
Intel® Xeon® processor D-2700 product family delivers exceptional value and unmatched performance density per watt. Its TDP of 100W, industry-leading 10 nm process technology and a compute-only design make it ideal for meeting the diverse needs of customers seeking mid-range low-power, high-density solutions.
II. NVIDIA Quadro RTXA4500 MXM
SR800-D27 supports 1 x NVIDIA Quadro RTXA4500 MXM Module; can power the planets most reliable mainstream workstations. Designed into a 115-watt package, RTXA4500 is powered by NVIDIA Ampere architecture, supplying innovative multi-precision performance to accelerate a vast range of modern applications. SR800-D27 w/ Quadro RTXA4500 GPU accelerates diverse cloud workloads. These include high-performance computing, data analytics, deep learning training and inference, graphics and machine learning. RTXA4500 MXM features multi-precision Turing Tensor Cores. It comes in a very compact MXM form factor, helping SR800-D27 deliver ground-breaking performance at scale.
MIL-STD Environment
Operating Temperature High: 50°C, MIL-STD-810G, Method 501.5, Procedure I
Operating Temp Low: 0°C, MIL-STD-810G, Method 502.5, Procedure I
Non-Operating Temperature High: 70°C, MIL-STD-810G, Method 501.5, Procedure II
Non-Operating Temperature Low: -40°C, MIL-STD-810G, Method 502.5, Procedure II
Operating Altitude: Up to 15,000 ft., MIL-STD-810G, Method 500.5
Non-Operating Altitude: Up to 45,000 ft., MIL-STD-810G, Method 500.5
Humidity: MIL-STD-810G, Method 507.5, Procedure Ib (Natural Cycle B3)
Shock: MIL-STD-810G, Method 516.6, 30 g's, Saw-tooth, 11ms & MIL-DTL-901E, Grade A, Class II; Type B
Vibration: MIL-STD-167, Type I, Deck Mounted Equipment
EMI/EMC: MIL-STD-461F, RE101, RE102 (Shipboard Level 1), RS103, CE101, CE102, CS101, CS114, CS116
Airborne Noise: MIL-STD-740-1 compliance: 43.7dBA (Idle), 52.5dBA (50%), 54.6dBA (80%).