Description
OXY5362A is a highly integrated 3.5″ rugged SBC driven by Intel® Kabylake U SoC i7-7600U soldering onboard. With processor soldered onboard can significantly enhance the resistance of vibration and shock. Processor supports graphics (HD Graphics 620 Series) and CPU performance and equips with rich legacy I/O features such as: 2 COM Ports; 8 Bit DIO; 6 USB Ports.
With 2 DisplayPort and a Dual Channel 24 Bit LVDS, OXY5362A can fulfill diverse needs of modern day display & monitor control applications.
OXY5362A can operate in harsh environment under temperature range from -20 to 85 °C and avoid damage from sudden surge of voltage with its 9V to 36V DC input design.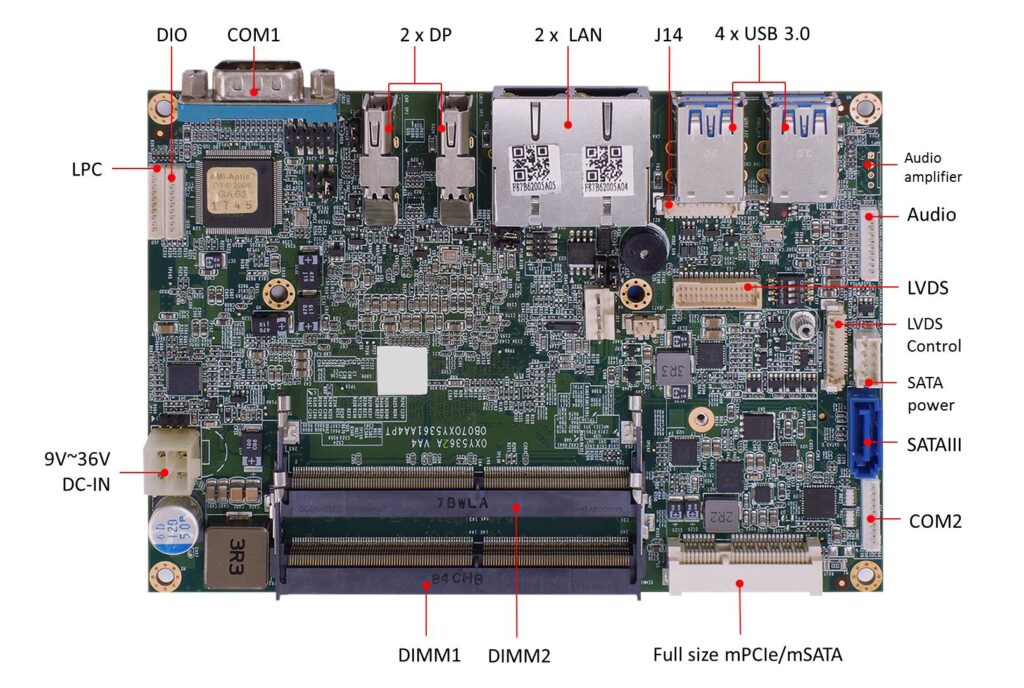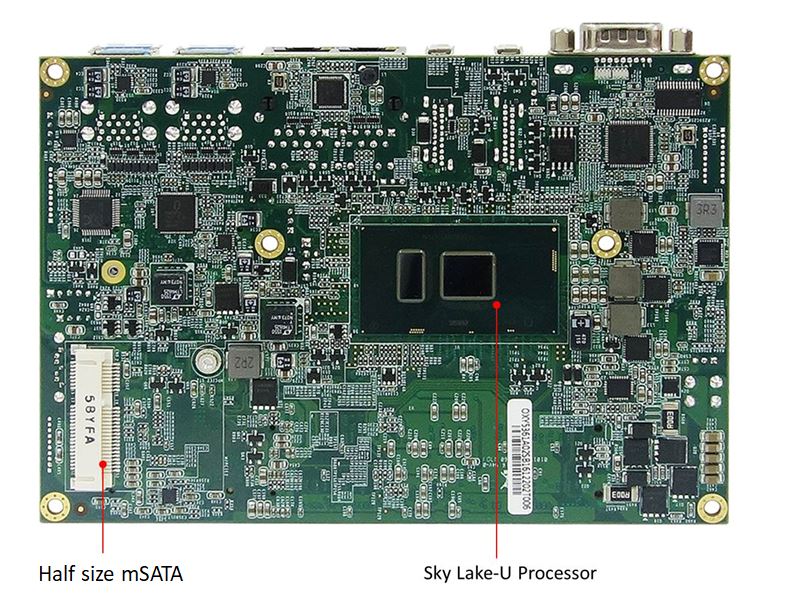 Rich I/O interface – Extensive Functionality
Rich I/O design endows OXY5362A with the ability to comprehend present day automation devices, display, and other applications that require extensive I/O features. With 2 COM, 6 USB, 2 LAN, and dual Channel 24-bit LVDS, OXY5362A provides a wide array of choices to expand and connect to different devices.
Extended Temperature Operation
7STARLAKE aims to provide excellent performance to all types of temperature zone. From component selection to layout design, we dedicate our knowledge to make sure that our boards can stand extreme temperature. OXY5362A can operate from -20°C up to 85°C , our strict manufacture procedure guarantees supreme performance in severe environment.
Efficient thermal solution
A tailor-made heat spreader is what 7STARLAKE provide for engineers to reduce mechanical design period also ensures the highest efficacy for dissipation. For OXY5362A, the customized heat sink is placed on top of the CPU and chipset, acting as the medium that exchanges the heat to the surrounding atmosphere. The highly efficient aluminum heat sink has a thermal conductivity to absorb the heat generated by the pumping CPU.