Description
ATR (Air Transport Rack) is a standard that specifies form fit and function of enclosures designed to protect the main internal system. This military enclosure must meet EMI / EMC requirements to prevent noise interference, provide lightning protection and be isolated from small particle contaminants. So, it can be deployed in unmanned aerial vehicles, fighters, and helicopters. To satisfy diverse conditions, ATR chassis are available in different sizes—1/2, 3/4 and Full ATR sizes. Based on 1/2 ATR size, 7Starlake launches a new Rugged Airborne Mission Computer F40.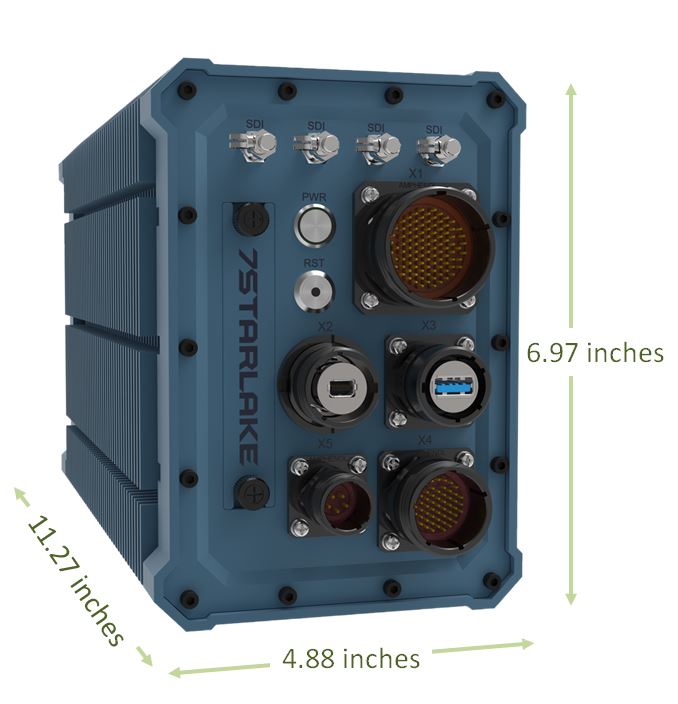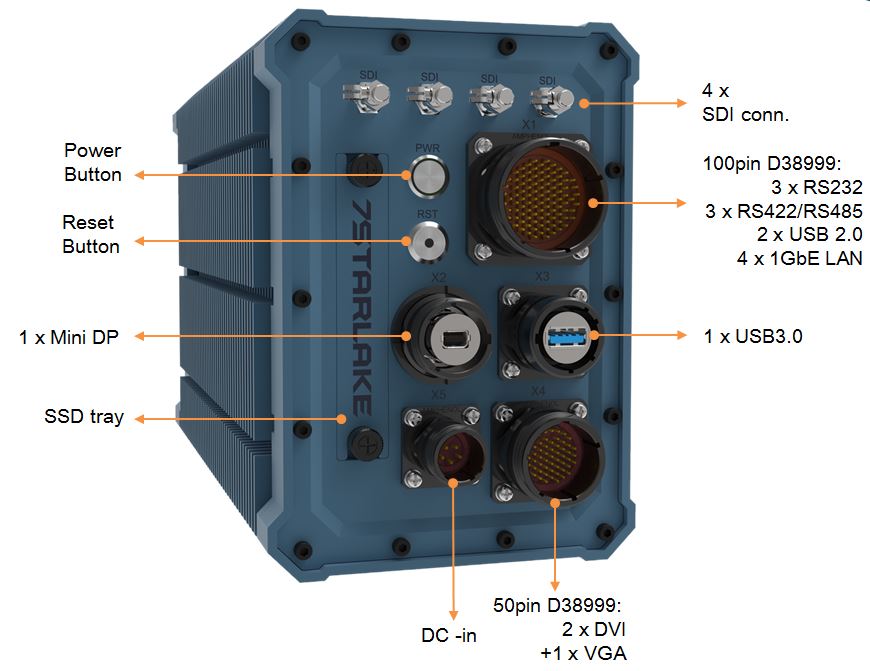 ARINC 429
ARINC 429 is the worldwide standard for data transmission in aircraft electronics. It is adopted mostly for commercial aircraft and transport aircraft network protocol standard. Communications, guidance, altitude, altitude reference, flight management, and more are all needed to work together to accomplish a successful flight. The physical connection wires are twisted pairs carrying balanced differential signaling.

The ARINC 429 unit of transmission is a fixed-length 32-bit frame, which the standard refers to as a 'word'. The bits within an ARINC 429 word are serially identified from Bit Number 1 to Bit Number or simply Bit 1 to Bit 32.
MIL-STD-1553
MIL STD 1553 is US Military Department of Defence standard that was initially published in 1973.
MIL STD 1553 is a differential serial bus. Also, it is a dual redundant data bus. Each node is connected to each of the redundant buses. Secondly, if one should fail, communications can still continue.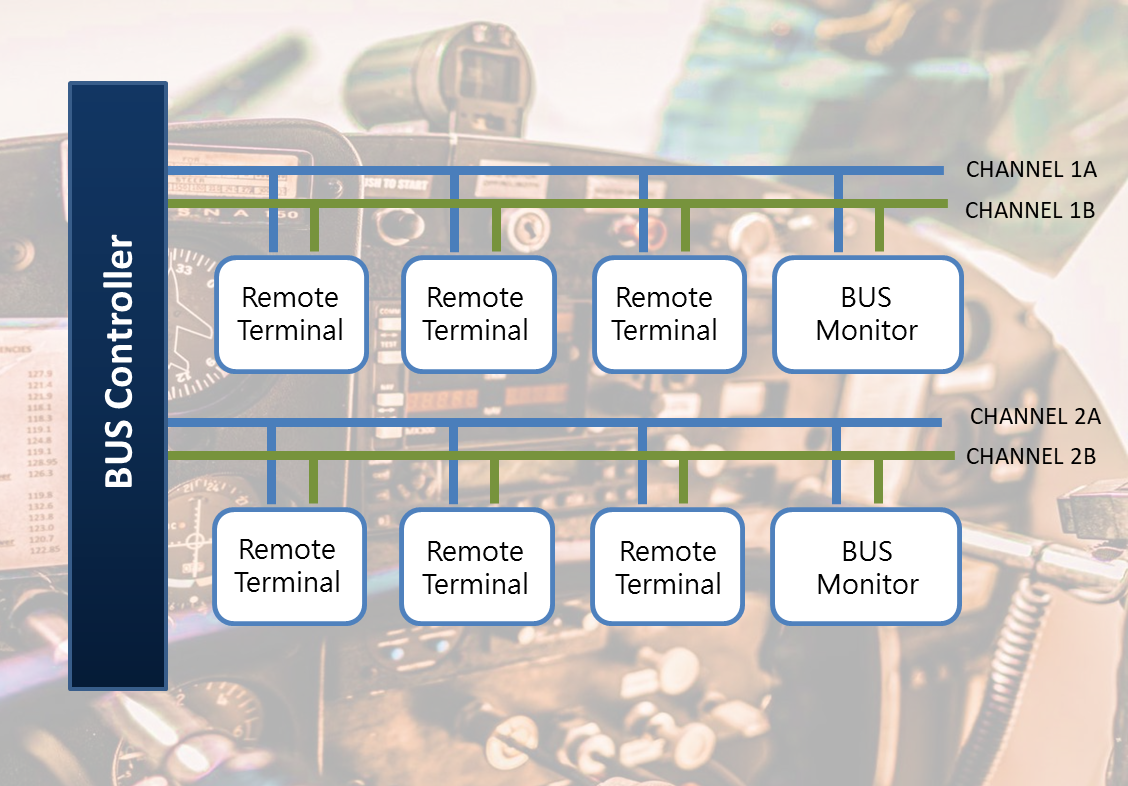 There are three types of operating nodes for 1553 Bus:
•A Bus Controller initiates all messages, traffic and commands the remote terminals to transmit/receive data.
•Remote Terminal interfaces the 1553 Bus and Sub System Bridge to other 1553 Buses. It responds to the bus controller.
•The Bus Monitor listens to messages and records them.
Computing Features
Core i7-9850HE (up to 4.40 GHz),45W
Core i7-9850HL (up to 4.10 GHz), 25W
Xeon E-2276ME (up to 4.50 GHz), 45W
Xeon E-2276ML (up to 4.20 GHz), 25W
Memory support up to DDR4-128GB
IP65 Chassis with D38999 connectors
High performance with lower power efficiency
1 x M.2, 2 x Full Size Mini PCIe
I/O and Expansion Options
X1 : 3 x RS232 + 3 x RS422/RS485 + 2 x USB 2.0 + 4 x 1GbE LAN with 100 PIN D38999 connector
X2 : 1 x USB3.0 with USB3.0 D38999 connector
X3 : 1 x Mini DP with D38999 connector
X4 : 2 x DVI +1 x VGA with 50PIN D38999 connector
X5 : 1 x DC in with D38999 connector
Others :

1 x 2.5" Easy swap HDD/SSD Tray
4 x SDI connectors
Environment
MIL-STD-704 / 461 /1275 wide range 10-40V DC power module
MIL-STD810 Thermal, shock, vibration, Humidity / EMI / EMC conditions
Operates up to extended temp -40°C to +60°C