Description
Deep neural network and AI in machine learning can be categorized as parallel process which means parallel super computing solutions can speed up 90%. Artificial Intelligence and machine learning play a vital role in continuing competitive advantage and delivering fantastic user experience. GPU accelerates the tensor processing necessary for deep learning applications; these deep learning approaches have shown impressive performances in resembling humans in various fields.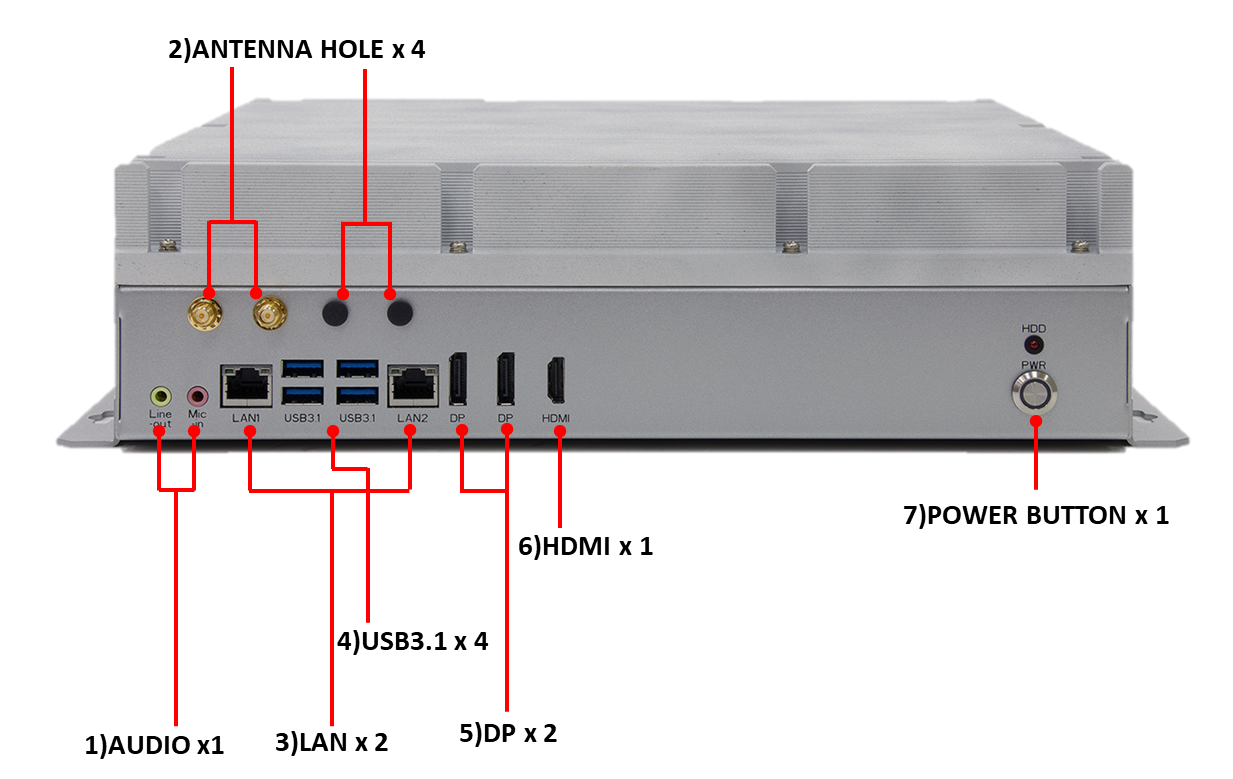 GPUs have attracted a lot of attention as the optimal vehicle to run AI workloads. Most of the cutting-edge research seems to rely on the ability of GPUs and newer AI chips to run many deep learning workloads in parallel. However, GPUs are not necessarily better than CPUs when it comes to AI. The trusty CPU still has an important role in AI. CPUs have long held the advantage for certain kinds of AI algorithms involving logic or intensive memory requirements. How to run more efficient AI algorithms on CPUs and GPUs which having a more efficient algorithm and reduces power requirements, makes more practical for applications will drastically expand the market for the application of AI.
In order to having more powerful handling of database workloads, 7Starlake offers an extensive range of CPUGPU servers with multiple GPUCPU combinations dedicated servers like 1CPU+1GPU, 2CPU+4 GPU, custom-built for massive parallel computing environments and today's most demanding HPC and hyperscale data center workloads for any high performance demanding tasks.
7Starlake's CPUGPU platforms range from 1 to 2 CPU inside traditional rackmount chassis or workstations. We also offer GPU expansion options capable of delivering up to 4 GPUs in rack space. You get the benefit of higher performance and reduced power consumption compared to traditional CPU-centric platforms—and all the supercomputing power you need for even your most advanced applications.
Key Features
i11C Series High CUDA-X AI Platform
​​​​​
1. High CUDA-X AI Platform
NVIDIA GeForce RTX 2060 Super is designed for budget operations and small-scale modelling workloads. It provides 8GB of memory and can be used in configurations of up to 4 GPUs per workstation, which enables more dense configurations than with other units.
2. Ruggedised Fanless MIL-STD 810 Compliant Server
I11C Rugged MXM GPU series are designed for mobile outdoor applications such as robotic, AGV and rolling stock systems, which cannot tolerate any kind of damage. With the MIL-STD 810 compliant standards and extended temperature supporting from -40°C up to +55°C, i11C series can be invincible.
3. DC-DC 9V~36V
i11C series is armed with wide voltage range advantage. Featured with DC-DC 9V-36V, i11C series is not designed to be typical system with fixed voltage range. As a result, i11C series can be applied in many fields such as autonomous vehicles. Normally, autonomous vehicles can only be compatible with systems with locked 28V. However, by its wide voltage range trait, the versatility of i11C series can be well-noted.
4. Multi-Video Input
Last i11C series feature that are worth mentioning is its abundant multi-video input. i11C series is equipped with following inputs.
2 x 3G-SDI Inputs
2 x HDMI Inputs
16x Composite/Analog Inputs
NTSC/PAL 2x Camera Link Inputs (via mini PCIe or M.2)​​​​​​
Multi video inputs can support image capturing and thus the following data analysis process will subsequently be conducted.
Intel 9th Gen. i7-9700TE
Intel's i7-9700TE CPU (8 Cores, 1.8GHz Turbo up to 3.8GHz) deliver the efficient performance to consolidate multiple workloads. Compare to 7th Generation CPU Processor, Coffeelake-R platform provides up to 36% better integer multi-threaded compute intensive application performance. With this flexible platform which is designed for intellige nt devices and a mature ecosystem, i11S-G2060S is able to accelerate the development of your value-add solutions enabling you to quickly put your ideas into action.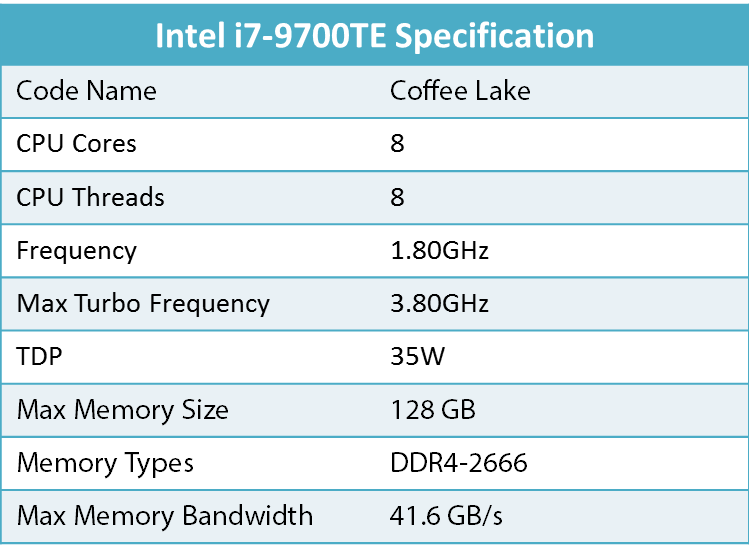 NVIDIA GeForce RTX 2060 Super
i11C-G2060S supports NVIDIA® GeForce® RTX 2060 SUPER™ which is powered by the NVIDIA Turing™ architecture, bringing superfast all-around performance and graphics to every gamer and creator. It's time to gear up and get super powers.